Industries
Equipment Tracking System
Invisi-Tag® Handheld Unit
Kit Includes:
1 Invisi-Tag digital (RFID) Reader
1 Android Tablet (Samsung)
1 Tablet Case Cover
1 Enterprise App
1 Cloud Account
15 Metal Label Tags
15 Non-Metal Tags
2 USB Charger Adapters
2 USB 2.0 Charging Cables
*One on One Training & Setup included with starter kit purchase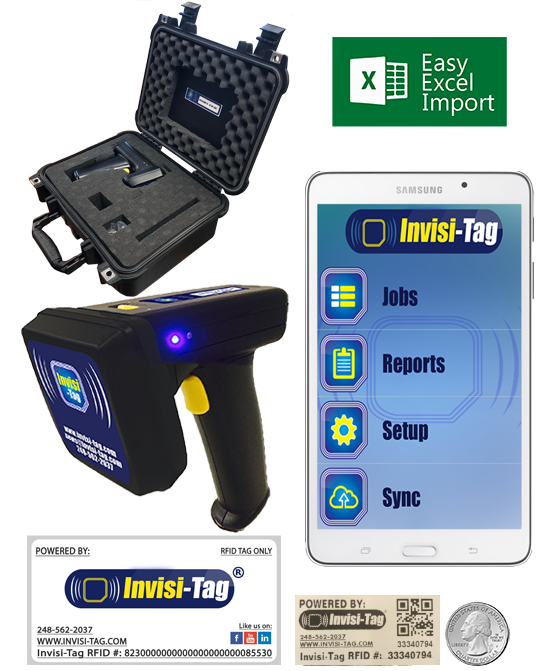 Cloud Features:
Quick, simple, intuitive, and easy to use.
Unlimited storage in the cloud for tags, jobs, exporting, reports, syncing, users, and more!
24/7 Easy access to your tags, job lists, reports, and employees anywhere and all in one place!
Utilize reports to give your employees performance reviews and hold them accountable for stolen or lost equipment.
Same and consistent information on all mobile, laptop, and desktop devices.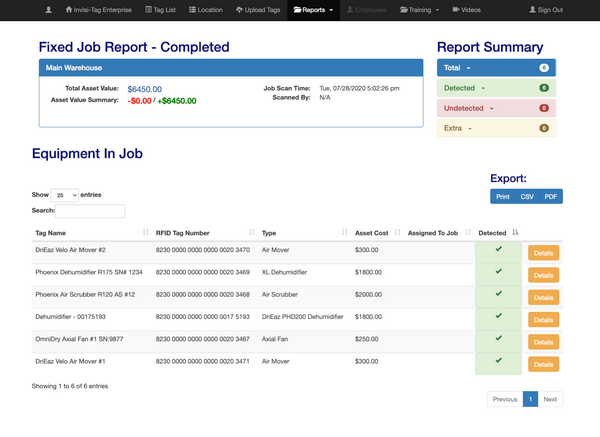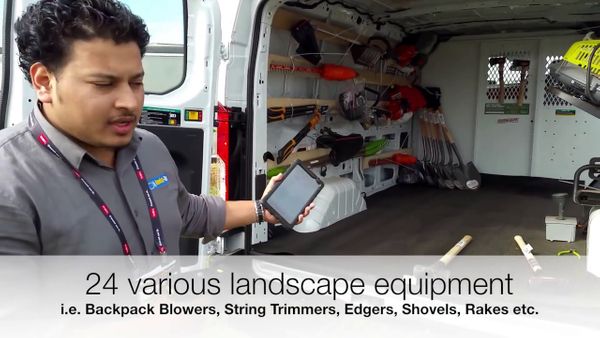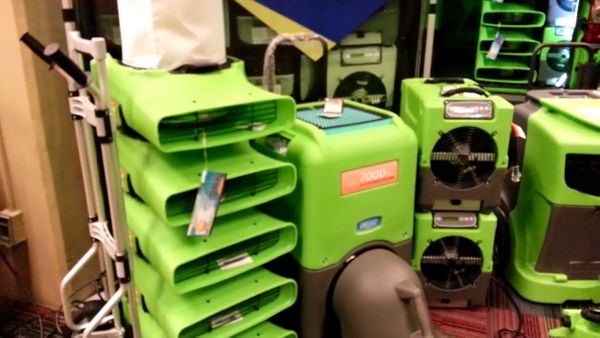 What Are You Waiting For?
Get in touch with us today!