Choosing the Best Equipment Inventory Solution for Your Business
Choosing the Best Package for Your Business
Efficient Equipment Inventory Tracking Solutions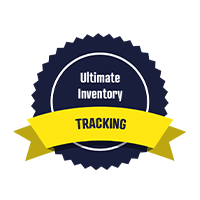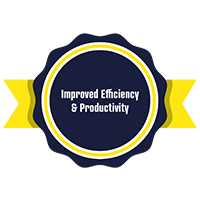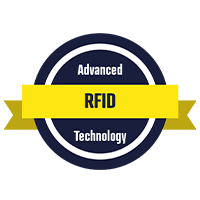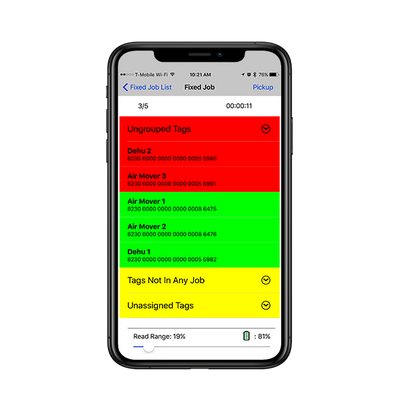 This package provides access to our simple inventory and equipment tracking software right on your smart device. Keep your business organized on the go, and have everything you need to ensure a job well done — including easy-to-understand inventory reports for your viewing.
Recommended for companies with less than 100 pieces of equipment.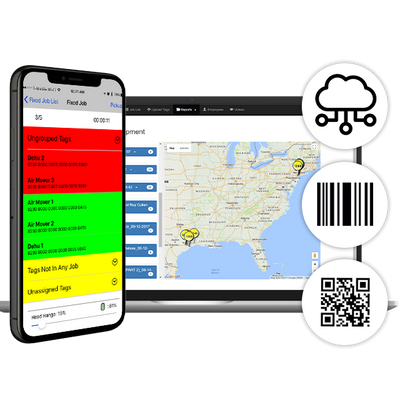 This package takes things to the next level as it not only provides you with our asset tracking software from Level 1, but brings additional functionality, including an enterprise web account, QR and barcode scanning, and the ability to view, export, and print all of your inventory reports.
Recommended for companies with 100-250 pieces of equipment.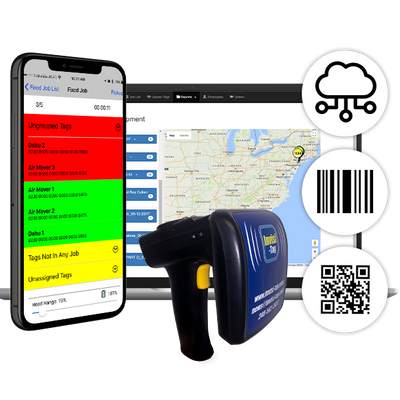 The major difference of our Level 3 package is advanced digital inventory tracking (RFID) technology. There has never been a faster or easier way to track inventory or equipment for your business than with our RFID tags and handheld device. Integrated with our software, this will be the only inventory tracking system you'll need.
Recommended for companies with more than 250 pieces of equipment.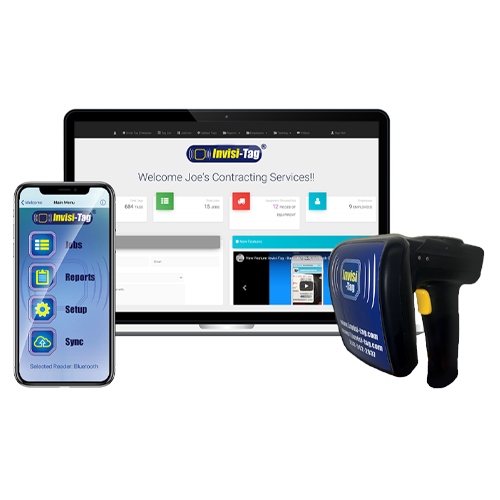 Inventory Tracking Systems
You likely know that accountability and inventory tracking is important. You also are likely aware of how time-consuming and disorganized it can be without the proper inventory tracking system. Our Invisi-Tag solutions are here to change that. With a seamless software specifically designed for inventory and equipment tracking, we combine the basics of inventory tracking with the everyday technology of smart devices.
When you choose our Level 1 or Level 2 packages you gain the ability to use this software to better manage your inventory. Additionally, with our Level 2 package, you will gain access to the enterprise web software to have more control over your inventory tracking and reporting.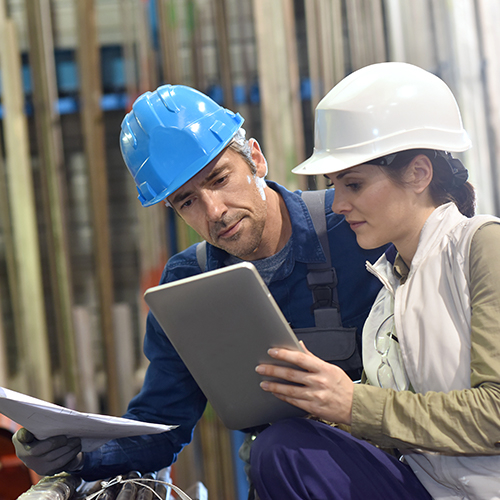 Digital (RFID) Inventory Management
The major difference between our Level 3 package compared to Level 1 and Level 2 is our digital (RFID) technology. By tagging your equipment and assets with easy-to-use RFID tags, you can then use our handheld RFID device to quickly take stock of your inventory in a warehouse, on the truck, or elsewhere. By grouping the specific assets or equipment you need for different jobs within the app, you can quickly double-check that everything you need is accounted for and properly located with our digital (RFID) asset tracking system. It's as easy as launching the software and having the RFID tool tracking device in hand to quickly scan numerous inventory items in seconds. Get in touch with our Invisi-Tag experts today to learn more!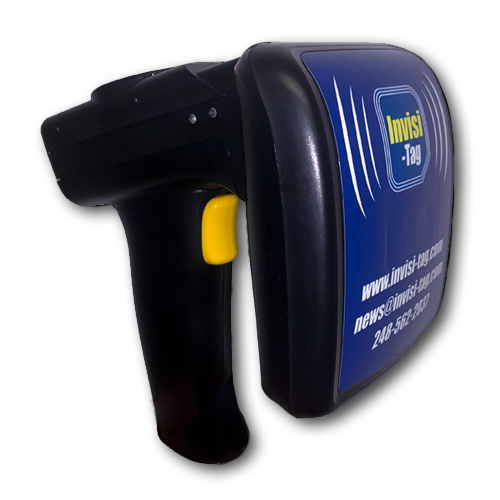 The Invisi-Tag Difference
Our mission at Invisi-Tag is to revolutionize the way that inventory management is done. For more than a decade, we have been developing solutions to make asset tracking for your business easier than ever. Throughout that time, we discovered RFID inventory tags and RFID scanning technology. We then designed a mobile app specific to inventory management. Together, the best digital (RFID) asset tracking system on the market was born.
Our ultimate inventory tracking solutions are backed by top-tier customer support to assist you in the scanning, tracking, and management of assets and equipment for your business. Our Support team has the knowledge and expertise to help walk you through a variety of troubleshooting. Additionally, we provide one-on-one training to share all the features we love about our Invisi-Tag solutions. Reach out to our team of representatives today for additional support!