RFID Tag Placement Recommendation
Best Practices For Tagging Your Lawn & Landscaping Equipment
Learn How to Properly RFID Tag Your Landscape Equipment!
The Invisi-Tag equipment tracking system uses a variety of RFID tags so you can quickly, easily, and reliably track all your lawn and landscaping equipment. Each type of tag works best for particular surfaces and has a unique detected read range. We've put together some helpful recommendations and best practices when tagging your landscaping equipment to ensure you get the most out of your Invisi-Tag digital (RFID) technology!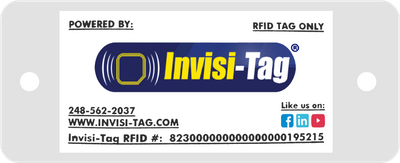 Non-Metal Tags
Non-metal RFID tags are ideal for equipment without metallic surfaces such as plastic, wood, fiberglass, and carbon fiber surfaces. Examples of landscape equipment perfect for non-metal tags include:

Backpack Blower

Chainsaw

Clippers

Edger

Fuel Can

Hand Tools

Hedge Trimmer

Broom

Push Spreader

Rake

Salt Spreader

Shovel

String Trimmer

Sprayer

These 4" x 2" Non-metal tags feature a detected read range of up to 30 feet.

Enhance and protect the tag by wrapping any non-metal tape or silicone tape to withstand any harsh weather or environment. 90% of the tags we supply for equipment use this tag.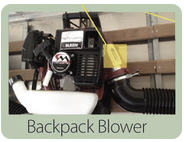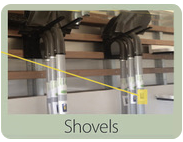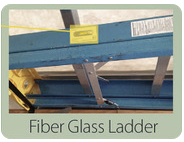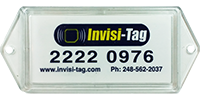 All-Purpose Tags
As the name suggests, all-purpose RFID tags are a nice catch-all tag. They can be used on both metal and non-metal surfaces. You attach them by riveting or screwing them onto the asset (the holes are 3/16th of an inch). Examples of landscape equipment ideal for all-purpose tags include:
All Metallic and Non-Metallic Surfaces
These 4" x 2" All-purpose tags feature a detected read range of up to 12-20 feet.
This durable ABS-enclosed tag can easily bolt on to any surface and withstand any harsh weather or environment.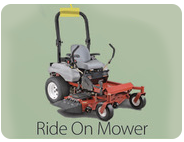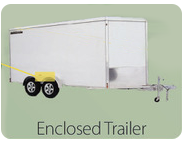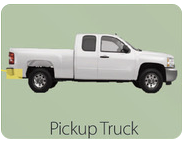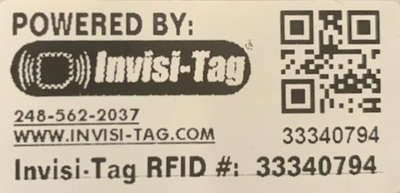 Metal Label Tags and Metal Tags
Metal label tags are great for IT equipment and really any piece of landscaping equipment because they can be used on metal surfaces (steel, aluminum, and iron). Examples of assets you can use metal RFID labels on include:
Aerator

ATV

Brick Saw

Concrete Cutter

Drill

Generator

Impact Driver

Pick Axe

Power Broom

Power Spreader

Power Tools

Power Washer

Power Box

Push Blower

Snow Blower

Sod Cutter

Tablet

Trailer

Trucks
These 1" x 2" Metal RFID labels feature a detected read range of up to 8-12 feet and an aluminum read range of 3-6 feet.
This durable tag attaches with adhesive on surfaces. We recommend wrapping the label with weatherproof silicone tape to further protect the tag.
For landscaping equipment made with heavy metal components or metal surfaces, metal tags are the best option. Examples of landscape equipment ideal for metal tags include:
String Trimmers

Metal Hand Tools

Stand-On Mowers
This durable tag easily attaches with an optional metal lanyard or zip tie and 3M adhesive-backed surface. The ABS material completely encapsulates the RFID circuit sealing it from the environment.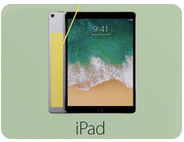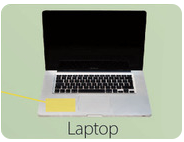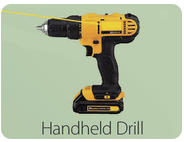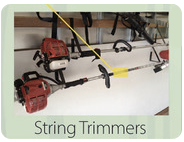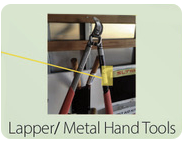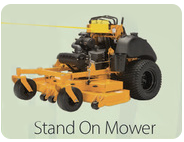 Duplicate Tag Options
Adding duplicate tags is a great way to ensure the quickest and most accurate scanning of your equipment and other assets.
Say you have a heavily packed trailer of equipment heading to a job site or you densely pack equipment and products in your warehouse. Using multiple RFID tags (with duplicate numbers) on each piece of equipment ensures that every asset can get scanned from different directions.
For example, placing an RFID tag on the front and a duplicate tag on the back of your equipment allows the scanner to quickly tag the equipment from either direction. Do this for each piece of equipment and the scanning process is quick and efficient.
If you have more questions about duplicate tags, we're always here for you and happy to help. Simply talk to your account manager today!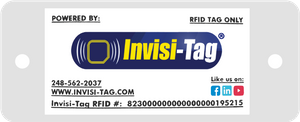 Non-Metal Tag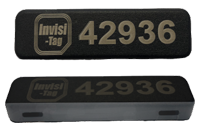 Metal Tag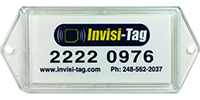 All-Purpose Tag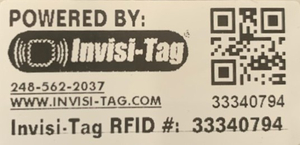 Metal RFID Label
Have More Questions? Contact Us Today!
What Are You Waiting For?
Get in touch with us today!