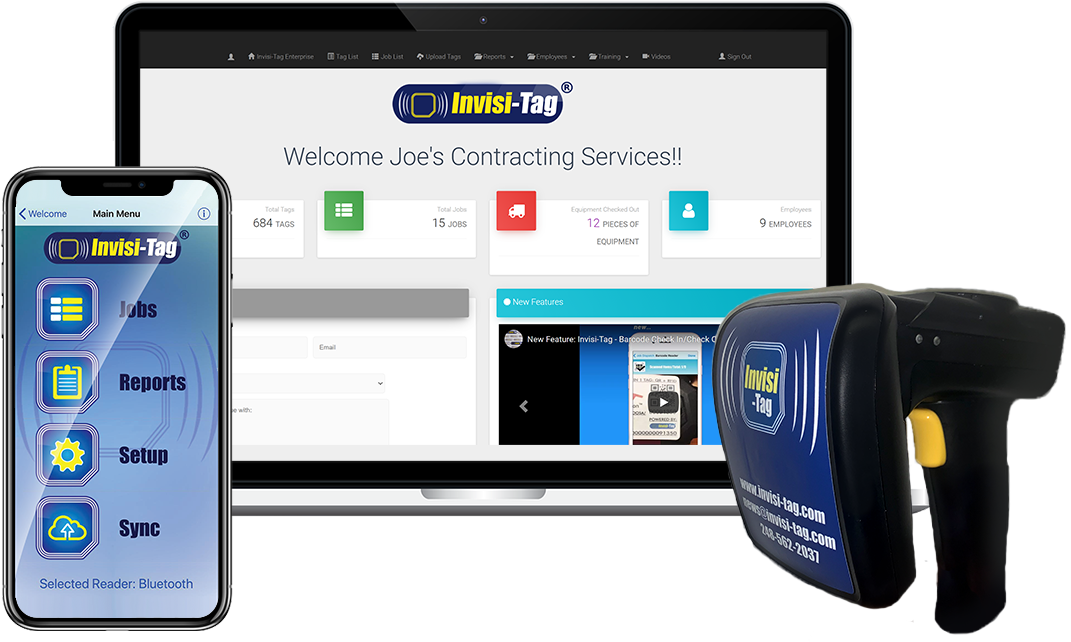 Invisi-Tag
The Electronic Checklist!
Take control of your assets! Invisi-Tag's on the spot inventory solution allows you to track your assets throughout your organization and view all the information at your fingertips!
over 4 million tags scanned
About Invisi-Tag
Invisi-Tag was established in 2010 and located in Michigan. Invisi-Tag focuses on solving the issue for any industry that requires keeping track of any asset. Invisi-Tag has created a unique solution that uses the advantages of RFID Technology combined with the mobility of smart phone/tablet capabilities to give the user all their necessary information right at their fingertips. Invisi-Tag has created an automated process that eliminates human error, inconsistent paper work and reports 100% accurate information every single time. Invisi-Tag is driven to help increase productivity in your business which will help make your business grow. We guarantee to bring value, growth and innovation to your business.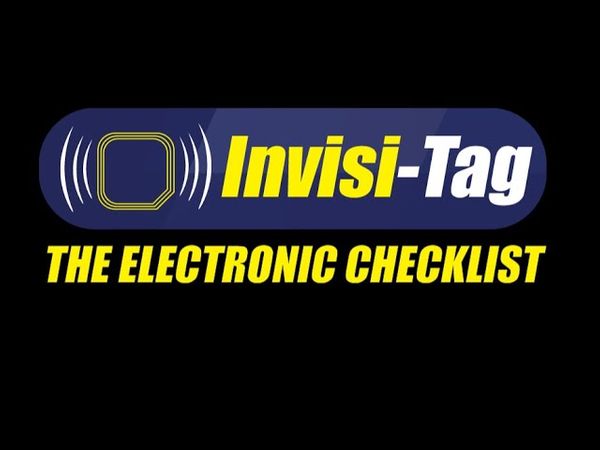 Invisi-Tag: The Electronic Checklist
An overview of the Invisi-Tag solution. Eliminate human error, inconsistent paperwork, and increase your business's productivity.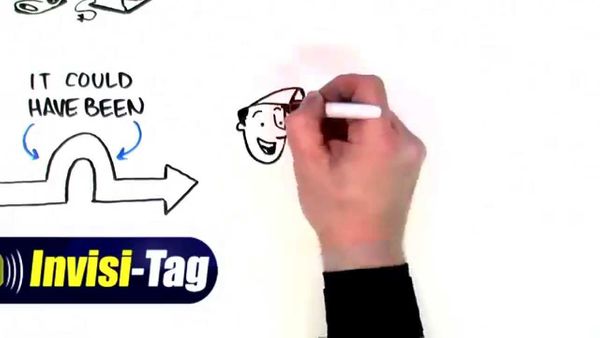 RFID Equipment Tracking Solution to Increase Profits & Productivity!
This video will answer the questions: What is Invisi-Tag? What is RFID? How does this application work?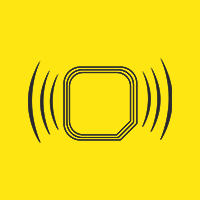 Step One:
Scan Your Assets/ Inventory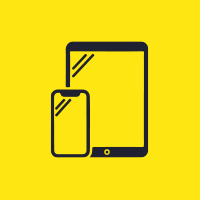 Step Two:
View on the Spot Inventory Reports in Mobile Device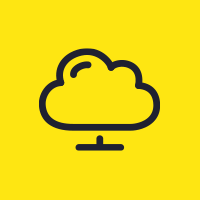 Step Three:
View your Entire Operations in the Cloud
Invisi-Tag® Handheld Demo
Demonstration of Invisi-Tag's New handheld RFID Reader! Watch how quick and easy it is to do inventory! Tracking your assets with Invisi-Tag is now a breeze!
Invisi-Tag® in Vehicle Demo
This video demonstrates Invisi-Tag's easy and simple to use RFID inventory tracking solution. Watch as how inventory is done in seconds by using Invisi-Tag's RFID system. Equipment tracking is now a breeze.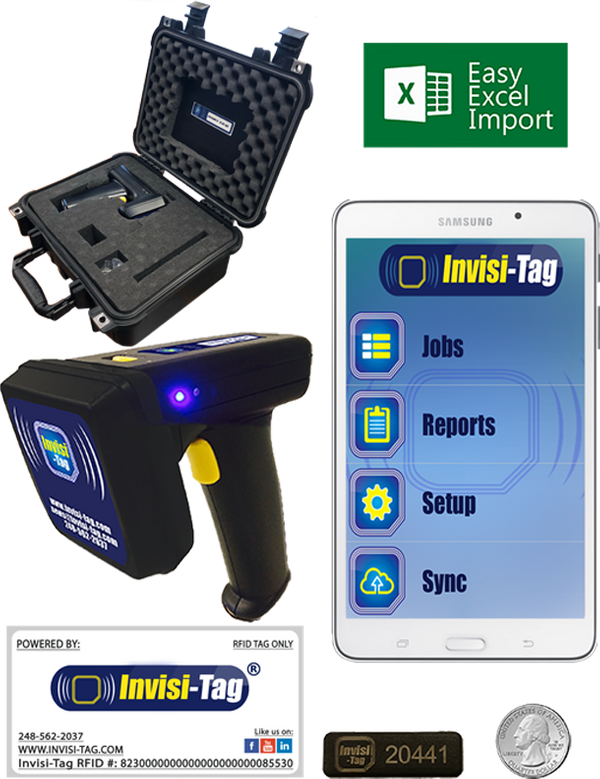 INVISI-TAG® STARTER KIT
In today's society, we are always trying to advance in productivity and efficiency. RFID has taken a major step in advancing different technological solutions for inventory tracking, asset tracking, etc. RFID works in a very simple yet effective way. An RFID system is usually composed of three devices: Transmitter, Tags and Antenna.
Call for Pricing:
1 Invisi-Tag RFID Reader
1 Android Tablet (Samsung)
1 Tablet Case Cover
1 Enterprise App
1 Cloud Account
15 Metal Tags
15 Non-Metal Tags
2 USB Charger Adapters
2 USB 2.0 Charging Cables
*One on One Training & Setup included with starter kit purchase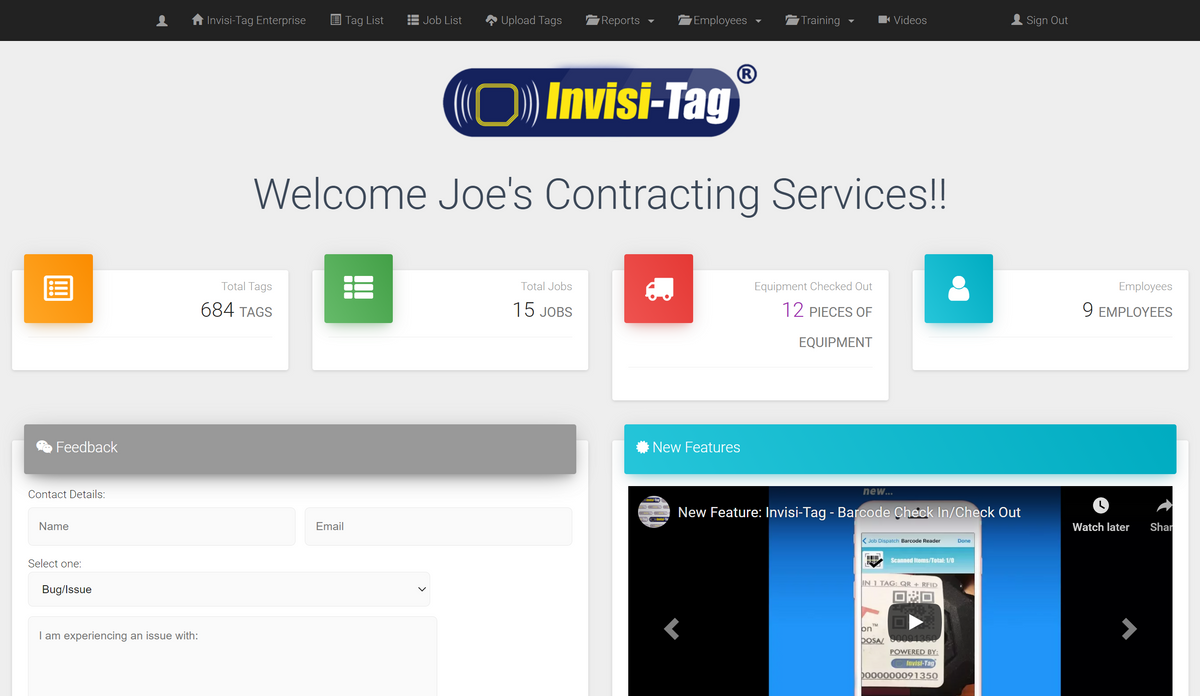 Enterprise Cloud Account
Cloud Features:
Quick, simple, intuitive, and easy to use.
Unlimited storage in the cloud for tags, jobs, exporting, reports, syncing, users, and more!
24/7 Easy access to your tags, job lists, reports, and employees - Anywhere and all in one place!
Utilize reports to give your employees performance reviews and hold them accountable for stolen or lost equipment.
Same and consistent information on all mobile, laptop, and desktop devices.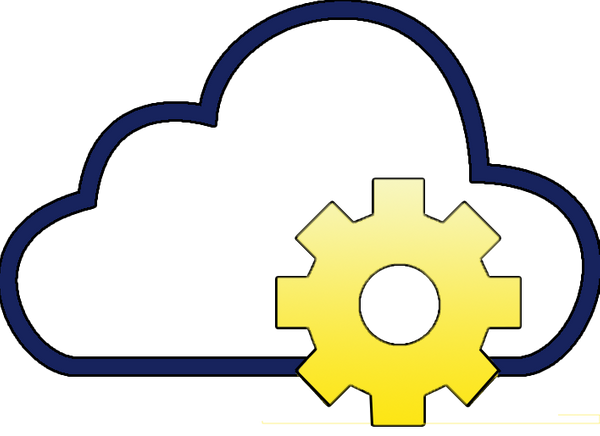 API Available Now
Invisi-Tag's API is now available for companies and developers to use.Use the Invisi-Tag API to build Invisi-Tag data into your own applications, products and services.
Contact us to find the documents, details, and tools you need to get started.

Restoration
"Invisi-Tag has provided an all inclusive asset tracking solution to ensure all equipment is tracked and collected throughout every stage of a project. I would highly recommend the Invisi-Tag system to anyone looking to save time and money in their operation."
Erik Olson
President
Servpro of Greater Boulder

Landscaping
"Since we implemented Invisi-Tag, everyone's attitude has changed. Employees are being more honest and thinking twice before ever having the thought of misplacing something."
Carlos Avelo
Operations Manager
Green Seasons

Carpet Cleaning
"Invisi-Tag has made all of our technicians a lot more conscientious about not losing tools. It truly is a real time and money saver!"
Tom McLaughlin
Equipment Manager
Modernistic

Rental
"Invisi-Tag helps us keep concise electronic records of all rental equipment throughout the entire operation and process. It provides us the proof for accountability that we need for inventory control and accurate billing."
Kevin J Forthoffer
General Manager
Extreme Supplies