Invisi-Tag Benefits for Portable Restroom Rental
Helping you keep track of your portable potty equipment
If you're in the business of renting or supplying portable toilets, then you know the importance of a reliable equipment tracking system. Without one, it can be difficult to keep track of your portable toilets, leading to wasted hours counting and reporting their locations. But with Invisi-Tag's portable potty tracking system, you can view your deployed toilets quickly and easily. Our digital (RFID) technology makes allocating the toilets to locations a breeze, and our advanced reporting capabilities give you all the information you need to keep your business running smoothly. Get started today and see the benefits for yourself!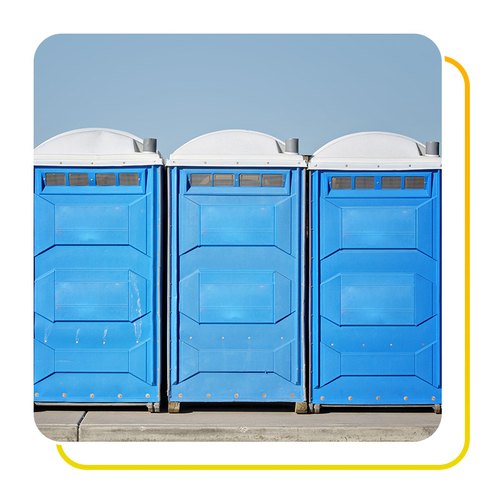 Benefits of Choosing Invisi-Tag as Your Portable Potty Equipment Tracking System
Know the Location of Toilets

Save Labor to Locate Toilets

Prevents Common Human Error in Recording Information

App Based Makes it Fast and Easy to Use

Advanced Reporting Capabilities

Tracks Maintenance and Repairs

Ensures Top-Quality Sanitation for Your Customers

Improves Customer Satisfaction

Helps Your Business Run More Efficiently
How Invisi-Tag Works to Track Your Portable Toilets
Invisi-Tag uses cutting-edge RFID technology to track your portable toilets in real time. Simply tag each portable toilet, scan them into the app to know where each unit is at any given moment, and ensure that they are getting delivered on time to the right place every time!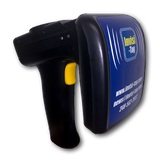 Tag
Using Invisi-Tag, simply tag each portable toilet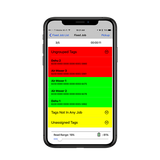 Scan
Scan them into the app to know where each unit is at at any given moment.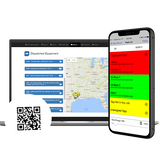 Track
Track your equipment to ensure on-time delivery to the right place.
In addition, our easy-to-use software and app provide you with advanced reporting capabilities for both porta potty inventory and delivery tracking. So not only will you save time, but you'll also have all the information you need at your fingertips to keep your business running smoothly.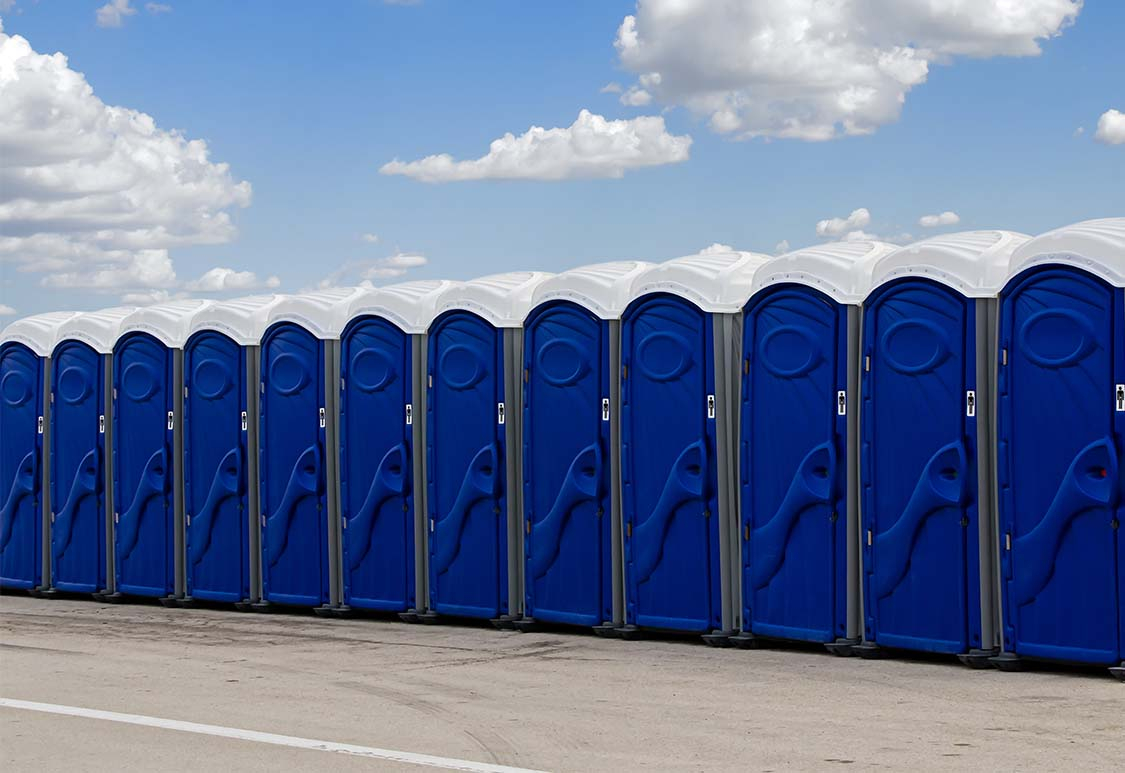 Invisi-Tag Introducing Portable Potty Maintenance Tracking
In addition to equipment tracking, we provide portable potty maintenance recording. This allows you to track porta potty equipment repairs, maintenance, and inspections to ensure you are providing your clients with the best possible porta potty experience. By keeping on top of repairs and maintenance, you can be sure that your units are always in top condition. Get started today and see the benefits for yourself!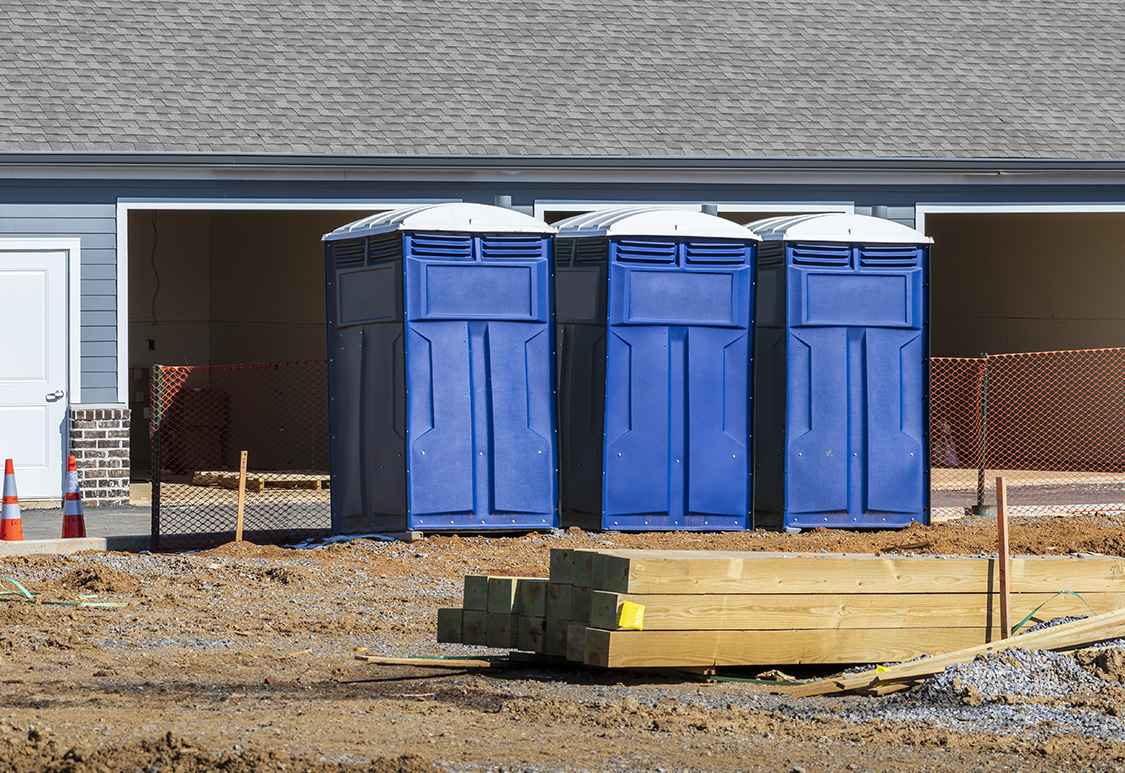 Choosing the Best Invisi-Tag Equipment Tracking System for Your Needs
When it comes to choosing the right portable potty tracking system for your business, you'll want to consider how many units you need to track. Our packages range from app-only accounts for small businesses with less than 100 units to large-scale QR/barcode scanning and manual function with digital RFID scanning for businesses with hundreds or even thousands of units.
We are proud to offer these three levels of our Invisi-Tag Equipment Tracking System for your needs: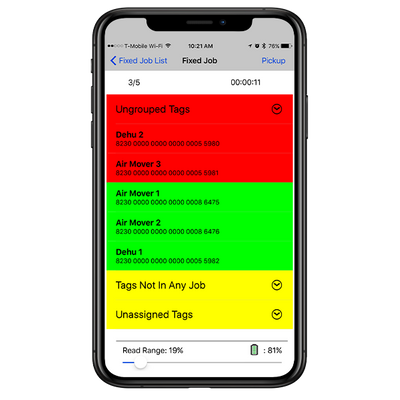 Level 1 - App Only (Manual):
This is a great option for smaller job sites, and anyone looking for our entry-level option. This level is designed to give you the organizational properties of our powerful app with the ability to seamlessly grow into the next two levels as your company grows.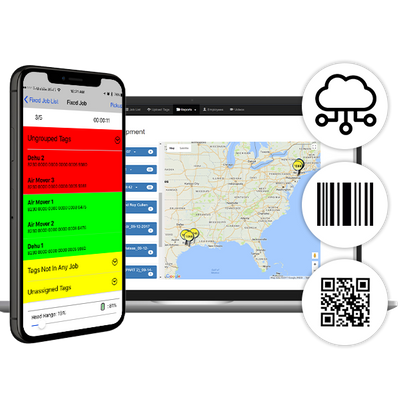 Level 2 - Web Account, QR and Barcode scanning, Manual function:
This option is great for companies with large numbers of units, like concert venues! With level 2, you take advantage of the features from level 1 plus you get fast QR/barcode scanning and the amazing, secure enterprise web account that syncs to the Invisi-Tag app in real-time.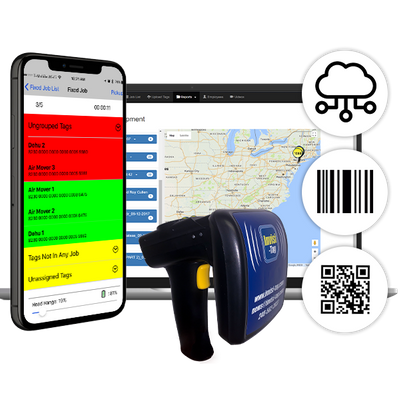 Level 3 - Web Account, QR and Barcode scanning, Manual function, and Digital (RFID) Scanning:
Our third level is for businesses with the largest of units that need fast and reliable services. With level three, you get all the awesome features in levels 1 and 2 plus the ability to scan 100s of pieces of equipment in seconds using digital RFID technology.
A Deeper Look Into Our Enterprise Cloud Account
If you have a large number of units to track, our Enterprise Cloud Account is perfect for you. This account gives you access to all the features of our standard equipment tracking system, plus a few extra features designed for businesses with high volume needs. With this account, you'll get: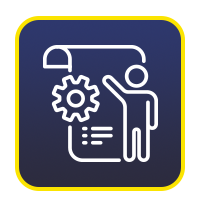 Advanced Reporting
Get detailed reports on your equipment usage and maintenance trends over time.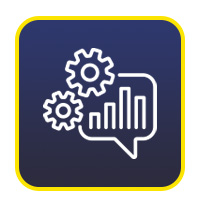 API Access
Integrate Invisi-Tag into your existing business systems for a seamless experience and easy access to information from any device.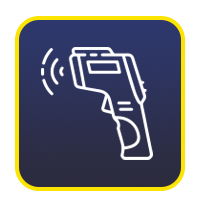 24/7 Tracking
Keep track of your equipment, job lists, reports, and employees at any time — day or night.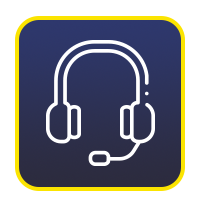 Dedicated Support
Our team will work with you one-on-one to ensure that your porta potty equipment tracking needs are met.
Get Started Today!
Portable toilets are a necessary part of any event or gathering — but they can also be a headache to keep track of. With Invisi-Tag's porta potty tracking system, you can easily take inventory of your portable toilets and ensure that they're always in top condition. So why wait? Get started today and discover the Invisi-Tag difference for yourself!