Tool and Equipment Tracking Solutions
For Every Budget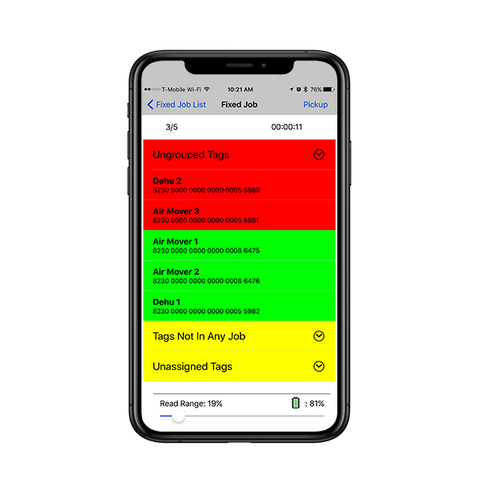 Invisi-Tag Application only:
This is our entry level option that is designed to give you the organizational properties of our powerful app with the ability to seamlessly grow into the next two levels as your company grows.
Features/benefits:
Works on any smart device.
Tag equipment with QR/Barcode unique identifier RFID tags for easy upgrade.
Create unlimited inventory lists.
Take inventory of any list manually with a touch of your finger.
Create Job lists that track time out, rental costs, and calculate billing.
Pin-drop job locations in Google Maps.
Set time alerts for equipment out in a job.
Transfer equipment between inventory lists and job lists.
View job and inventory reports.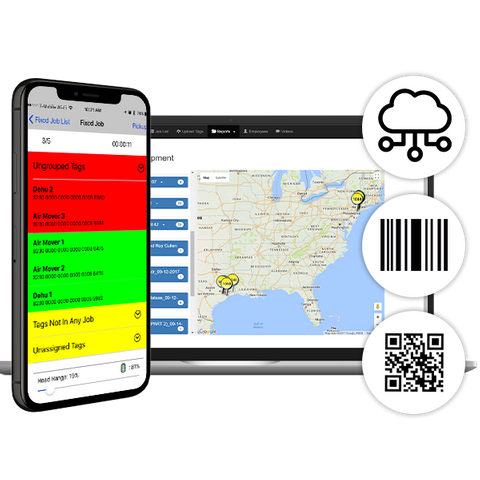 Invisi-Tag Application + Enterprise Web Account + QR/Barcode scanning + Manual function
Take advantage of the features from level 1 plus fast QR/barcode scanning and the amazing, secure enterprise web account that syncs to the Invisi-Tag app in real-time.
Features/Benefits:
Starting at $50/month
Includes enterprise web account/software, secure cloud storage, and QR/Barcode scanning.
Run multiple devices.
Sync data to the web and back down to all devices on the account.
Transfer equipment and take inventory using the camera in your device to scan QR/Barcodes quickly.
View, share, and print inventory and job reports from any browser.
View a map overview of all jobs and equipment within those jobs from any browser.
Add, edit, or delete tag information in the enterprise web account.
Take inventory or transfer equipment using QR/barcode scans or with a touch of your finger.
Remove human error from transfers and inventory.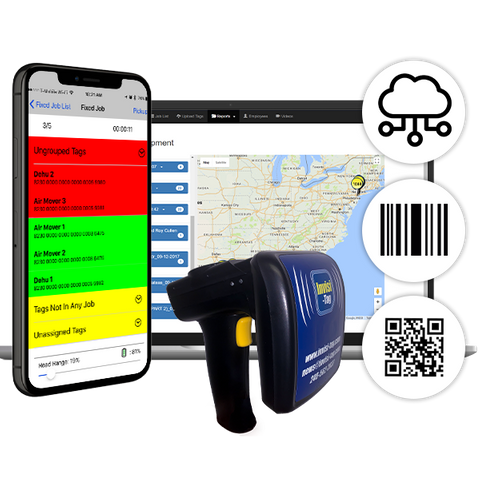 Invisi-Tag Application + Enterprise Web Account + QR/Barcode scanning + Manual function + RFID scanning
All the awesome features in levels 1 and 2 plus the ability to scan hundreds of pieces of equipment in seconds. Connect our RFID scanner via Bluetooth to your smart device and scan equipment from up to 40 feet away.
Features/Benefits:
Scan whole trailers full of equipment in seconds using the RFID technology already built into our tags.
Take inventory of whole lists in seconds.
Transfer multiple pieces of equipment between lists in seconds.
Upload and assign multiple tags at one time conveniently through the Invisi-Tag application.
Use multiple scanners in different locations to speed up workflow and keep track of all your equipment in real-time.
Revolutionizing The Way Your Company Manages Assets!
Invisi-Tag is a revolutionary inventory management system designed to help businesses like yours effectively manage assets and track inventory. Using RFID technology, you can scan all of your inventory in seconds, with all that data automatically synced to your very own cloud-based enterprise website. Paper records, human error, and lost equipment are all behind you once you switch to the Invisi-Tag system. See what comes in each of our three service packages and contact us today for pricing information!
What Are You Waiting For?
Get in touch with us today!