At Invisi-Tag, we want to make sure our customers have access to the latest technology when it comes to equipment tracking software and inventory management systems. Whether you're in the restoration industry, own a lawn care business, or provide rental equipment, our app can be a lifesaver when it comes to tracking your items.
We're very excited to announce that our equipment tracking app has been updated and redesigned to provide an even better user experience for every customer. Keep reading to learn more, and please feel free to contact us with any questions!
Enhanced User Interface
Our equipment tracking app now has an enhanced user interface that's easier than ever to use. If you're new to the software, you can learn the interface in less than a minute. The AI allows you to choose the correct job based on location, since the software will recognize where you are and what job is associated with that location. If you need to find a specific asset, the "Locate Item" button will provide an accurate location within seconds.
Endless Integration Options
One of the biggest obstacles many companies face when it comes to equipment tracking is software integration. Our updated app allows you to integrate with Quickbooks, Netsuite, Job-Dox, and nearly any other software you use for daily operations. Our powerful integration tools allow you to share data instantly without having to re-enter information.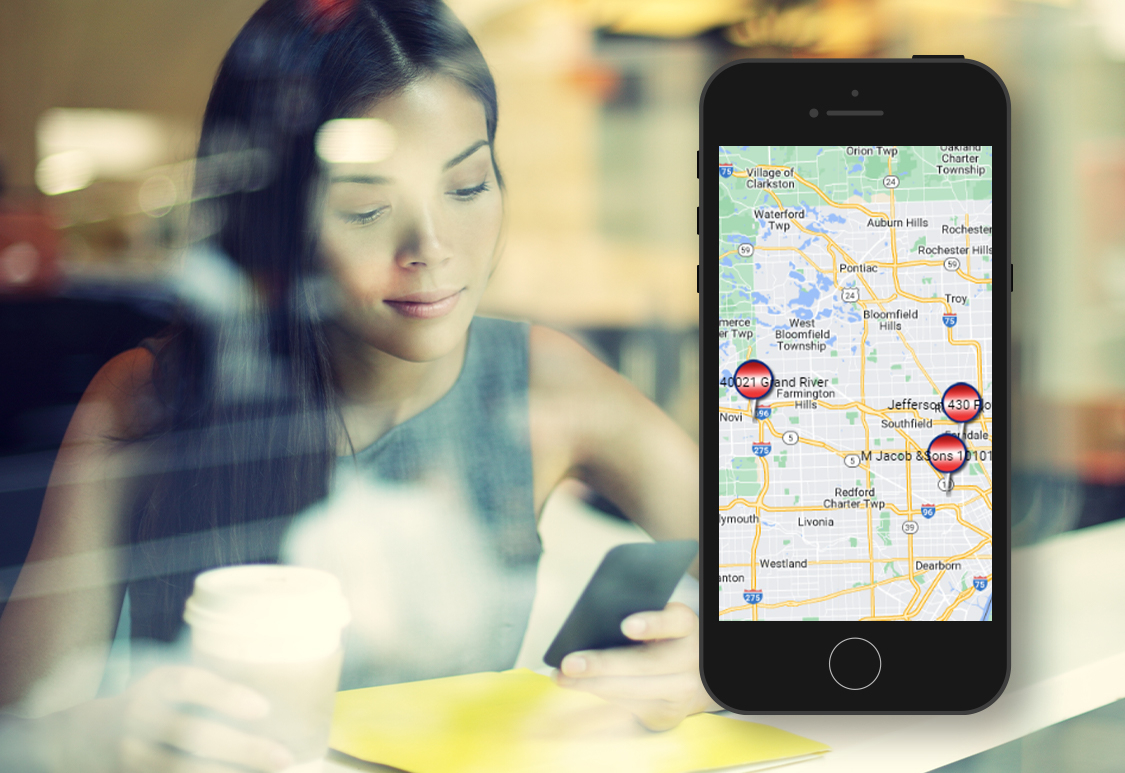 Eliminate Data-Syncing Issues
When tracking your equipment and other assets, you need real-time data to let you know exactly where things are at any given time. Our redesigned app eliminates data-syncing issues through real-time connectivity and conductivity to the internet, with direct to web reporting on all of your assets. You'll have an updated list of equipment in seconds, without gaps or errors in your data.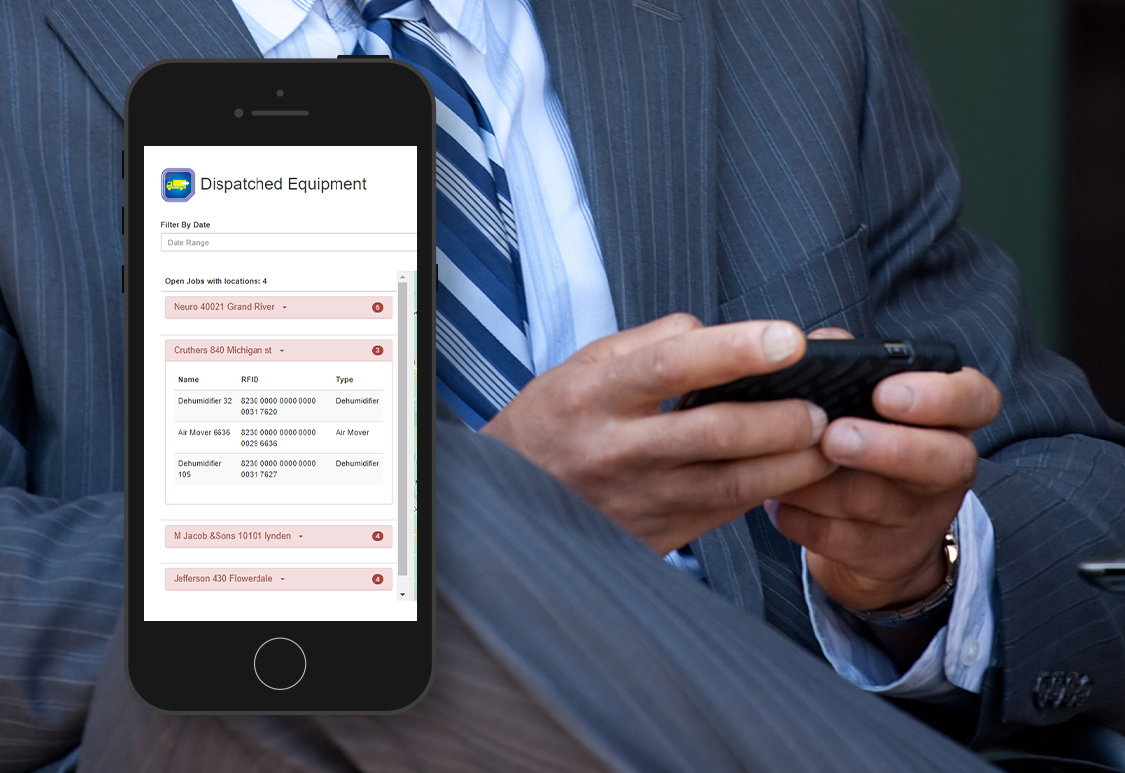 Pinpoint Location Accuracy
Our equipment tracking app has always been able to provide relevant location data for your assets, but with this update, you'll have pinpoint location accuracy for every scanned and tagged piece of equipment. Each piece will show up as a GPS pin on Google Maps, allowing you to find it quickly and accurately. No more searching for equipment when time is of the essence!
Comprehensive Tracking for the Restoration Industry
Many of our customers work in the restoration industry, which requires a significant amount of equipment for operational efficiency. With our updated app, restoration equipment can be tracked comprehensively, decreasing the amount of lost assets and allowing for better inventory management across all restoration jobs. Business owners and employees alike will be able to monitor equipment movement and storage, leading to greater efficiency and accountability.
If you'd like to learn more about our redesigned equipment tracking and inventory management app, please contact us right away by using the button below. We're excited to share these updates with you, and we can answer any questions you may have about using the app for your business. We've worked with countless clients over the years, and we're always striving to improve our software so your business can run more efficiently.