Reduce and Prevent Equipment Loss
Invisi-Tag Equipment Tracking System Saves Puritan Flood Restoration More Than $26,000
At A Glance: How We Helped Puritan Flood Restoration
Just as all restoration companies experience during the peak season, Puritan Flood Restoration in Massachusetts was juggling several jobs at once every day and all week. Naturally, valuable equipment was left on job sites. With their old way of equipment tracking, Puritan Restoration wouldn't have noticed the missing equipment or unbilled jobs associated with them. Luckily, they had the revolutionary equipment tracking system from Invisi-Tag. It ended up saving the company more than $26,000 — in just two months! Learn how Invisi-Tag helped Puritan Flood Restoration save time, money, and lost equipment.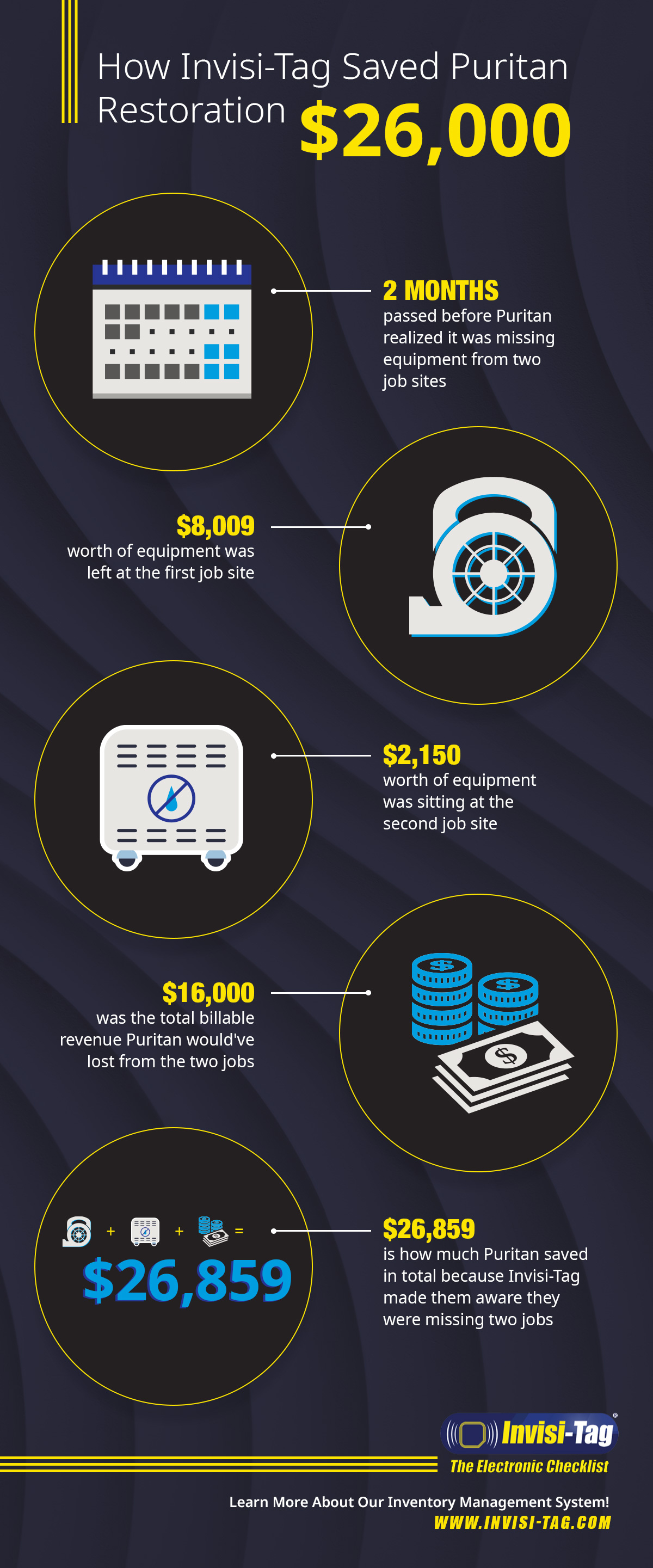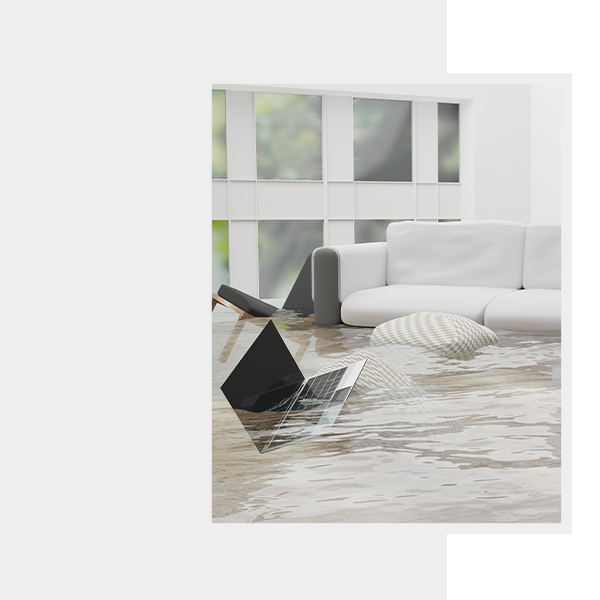 OPPORTUNITY
Founded in 1982, Puritan Restoration is the only company in Massachusetts that specializes in water damage restoration. As a pioneering restoration drying company on a national level, Puritan is a recognized authority in water damage restoration for property applications.
Their team of experts restores your home or business with precision, speed, and state-of-the-art equipment to return your living space or workplace into a safe environment once again following severe water damage.
From city high rises and houses to hotel and commercial facilities, Puritan can help you restore flooding, broken pipes, infiltrated water, mold remediation, and beyond.
Paul Daniele has owned Puritan Flood Restoration since 1982, growing his company into an industry leader over the past 38 years. However, Paul and his company still lacked an efficient, reliable way to track his restoration equipment as recently as 2018.
This is when Paul first heard of Invisi-Tag and our equipment tracking system at a Nexxus convention. Paul was impressed with the technology and the solution our RFID tags and readers presented for this gap in his company's operations, so Puritan Restoration began using Invisi-Tag shortly after.
Paul quickly recognized his RFID reader and tags as valuable tools in tracking his various restoration equipment, a vast upgrade from the old days of doing so by hand. He even began affectionately referring to his Invisi-Tag RFID reader as his "magic wand."
Yet, a near disaster in the Spring of 2020 gave Paul a greater appreciation for the Invisi-Tag equipment tracking system than ever before as it single-handedly saved his company more than $26,000 in just one month.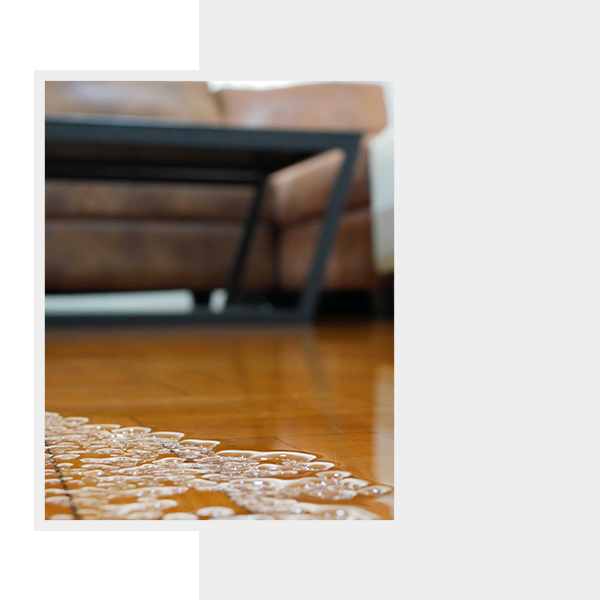 CHALLENGE
Puritan Flood Restoration relies on its restoration equipment in order to generate revenue. A single piece of equipment lasts for years and brings in money job after job after job. However, keeping track of the equipment as it goes from the warehouse to job sites all over Massachusetts is a difficult task. This is what led Paul to Invisi-Tag in the first place.
In the Spring of 2020, Puritan Restoration was extremely busy, handling multiple jobs a day, seven days a week. Their typical process involves using a program called Restoration Manager, which allows Puritan's technicians to track the status of every job from start to finish. Restoration Manager is important because this is how Paul knows which jobs have been completed and tracks other critical information that he relies upon to send his customers an accurate bill for their services.
Paul was reviewing his Invisi-Tag logs and happened to notice that two sets of equipment were tagged as out to two different mitigation jobs, yet there were no invoices matching the equipment. Further investigation also revealed there were no jobs with that equipment recorded anywhere in Restoration Manager.
If Paul had never checked Invisi-Tag, it's likely he would never have realized two sets of equipment were missing and that two jobs were completed but never billed to the customers.
"I would have lost it all if I had not had Invisi-Tag," Paul said. "I would've lost the revenue and I would've lost all the machinery. (Invis-Tag) is that nice piece of the puzzle that keeps everything in check. Because no matter what, if I use Invis-Tag, I'm going to have that information."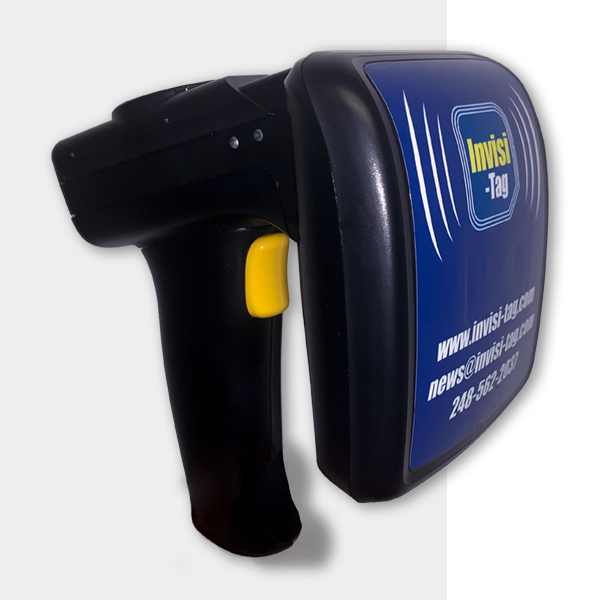 SOLUTION
Invisi-Tag's equipment tracking system uses Radio Frequency Identification (RFID), which consists of a reader, tags, and mobile device to tag and digitally log inventory. With RFID technology, you can scan RFID tags and create accurate inventory in a matter of seconds.
Puritan Flood Restoration began using Invisi-Tag's RFID reader and tags to track its restoration equipment, allowing them to keep tabs on every piece of equipment and prevent it from being forgotten on a job site.
"You think everything's going fine until those instances that come up where things were left on the job and you didn't know it until you did inventory a year later," Paul said. "(Invisi-Tag) is really that first line of defense for not losing equipment."
Because Paul checked his Invisi-Tag logs, he found there were two missing jobs that were never entered in Restoration Manager and he could immediately take action to recover his equipment.
As it turned out, Restoration Manager — while great on its own — was not enough to keep Paul's business as efficient and protected as it needed to be.
"(Restoration Manager) helps guide you along and keep yourself organized. But the bottom line: it doesn't save you, you know, $11,000 of losing machinery in a one or two week period," Paul said. "I thought it was going really well, but you know, ignorance is bliss."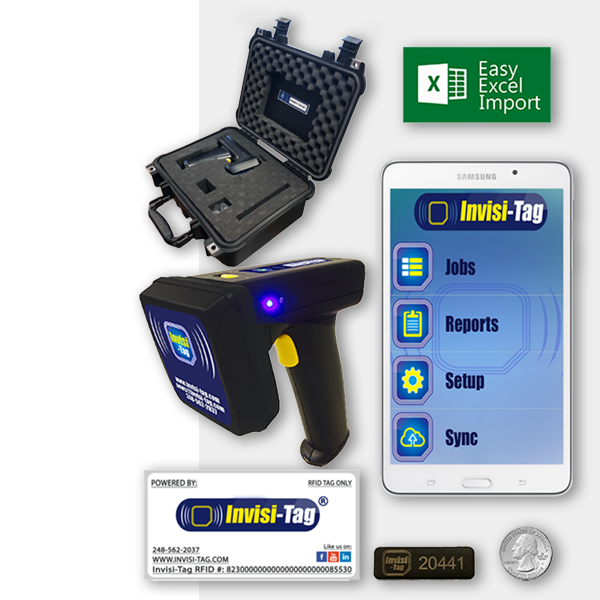 RESULT
A phone call to his project manager and canvassing of the two missing job sites revealed that, in fact, the restoration equipment was still sitting in both basements. Paul was able to recover all of his missing equipment thanks to the investigation spurred by his Invisi-Tag logs.
The first job site had $8,009 worth of restoration equipment that would have otherwise been lost, potentially forever. The second missing job had another $2,150 worth of equipment, bringing the total to $10,859.
But more than that, those pieces of equipment make money each time they're used. Not only would Paul and his company have lost $10,859, but they also would've lost the recurring revenue that equipment generated with every use.
"You know, I can live without the revenue, but not the machinery. That's the most important," Paul said. "They pay for themselves over and over and over again. That puts the bread on my table."
Paul and Puritan Flood Restoration also would've lost out on billable revenue from each job because the customers never would've received a bill for the services provided. The two jobs accounted for $16,000 of billable revenue, bringing the total amount of money the company saved thanks to Invisi-Tag to $26,859.
"I think Invisi-Tag is worth the investment; even before these other systems I use (like Restoration Manager)," Paul said. "Invisi-Tag is the most important software that you can buy initially. It's going to save you money right off the bat. And that's the most important thing, I think.
"Bang for the buck, it's the best product you can get. And I think it should be (used) before anything else."
Let Invisi-Tag Help Save Your Business Money!
Puritan Flood Restoration is just one of many businesses we've helped save time, money, and reduce lost equipment thanks to the revolutionary Invisi-Tag equipment tracking system. We can help your restoration business as well. Simply contact us to learn more about equipment tracking, RFID technology, and purchase Invisi-Tag today!